Weframe One.
THE NEW CONFERENCE EXPERIENCE
Local, digital, hybrid? – Anyway, anything is possible
Weframe One simply makes conferences more productive and replaces projectors, flipcharts and the like with a digital platform. Presenting, writing, drawing or integrating all participants interactively – everything is possible. Not even all those involved have to be on site for this.
Weframe One consists of a large multi-touch board, easy-to-use software and has been specially developed for group work. Whether as a face-to-face event or as a hybrid meeting with video conference – Weframe One is conference technology for everything that groups plan and need for interactive collaboration today.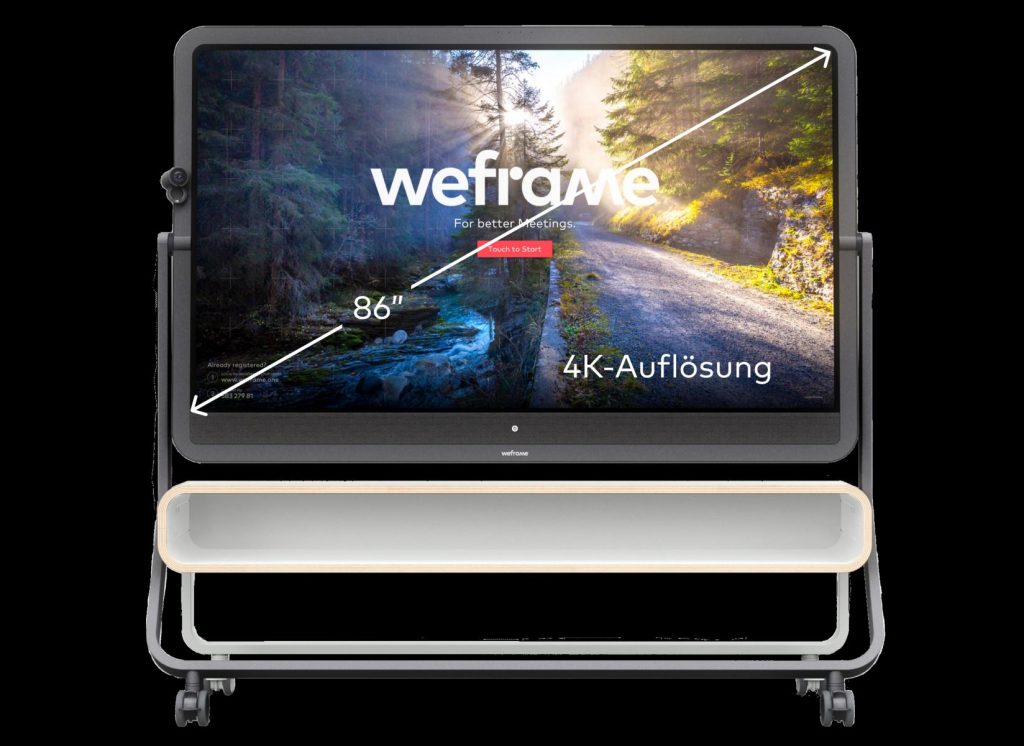 Conferences with weframe ONE offer ...
This is how Weframe One works.
Digital, interactive, always and everywhere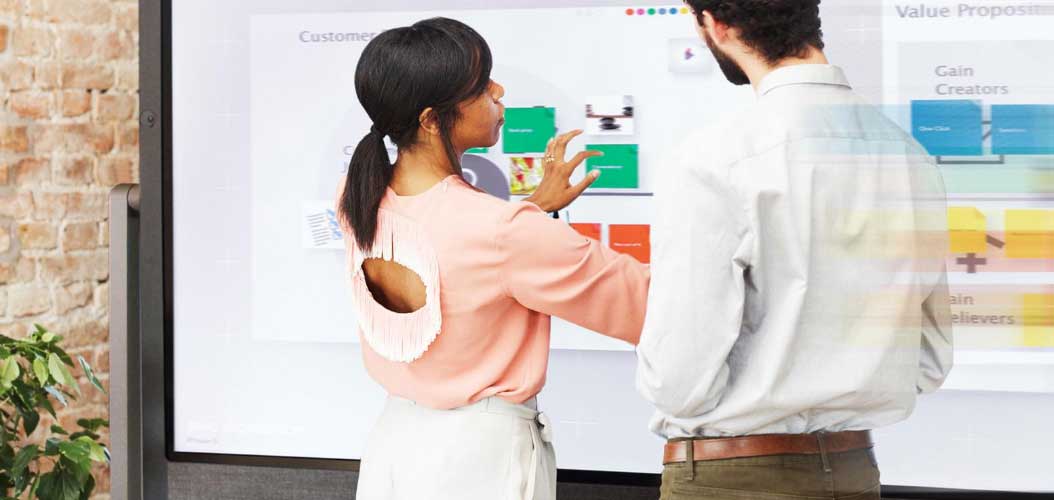 Simply start in the conference room with one click. Present content via HDMI cable or wireless. Create notes or sketches very intuitively with digital sheets.
Involve everyone interactively.
Each participant contributes with their smartphone, tablet or laptop and contributes content such as texts, photos or PDFs – ad hoc and without installation.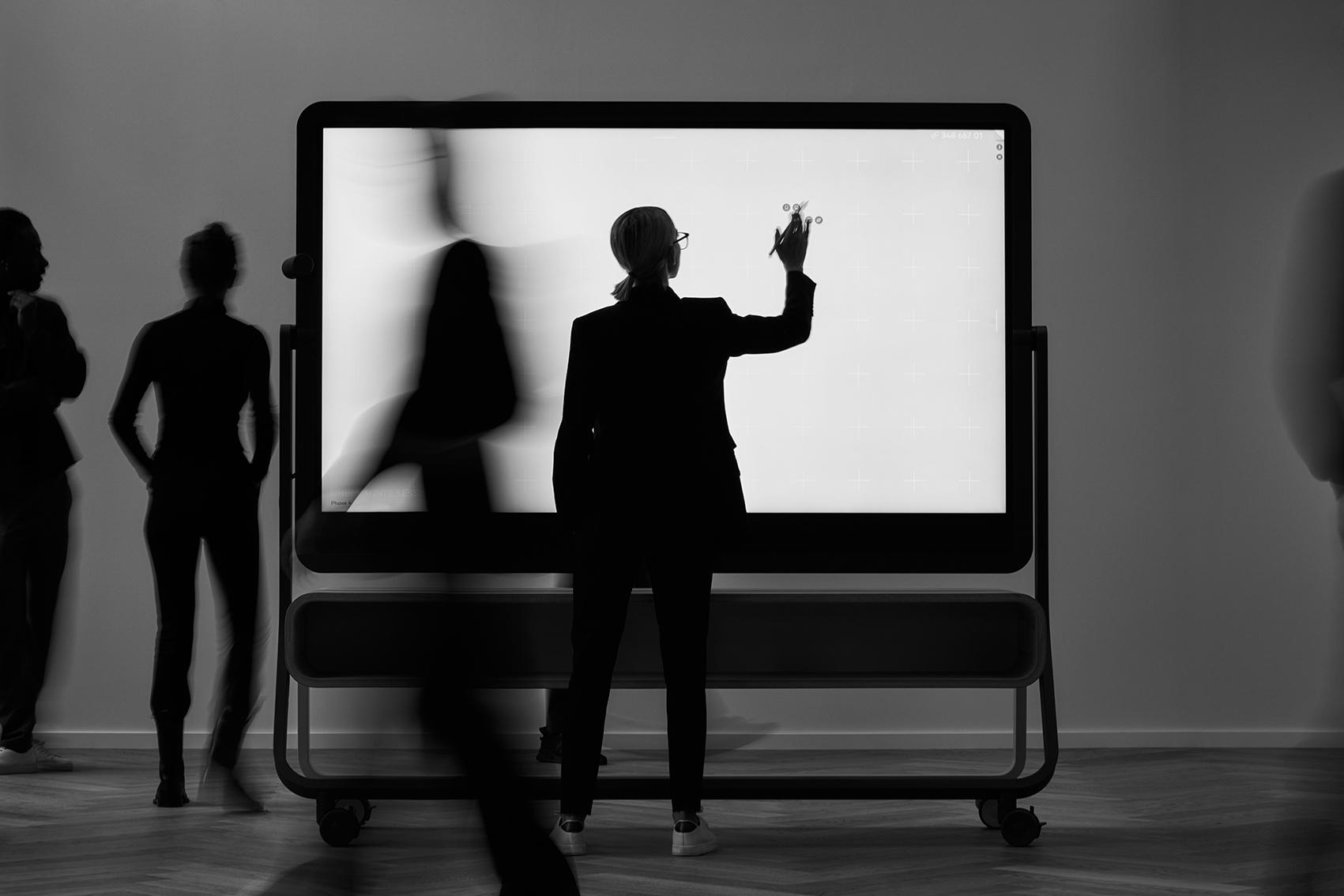 One surface for everyone.
Everything comes together on the large session board. Discuss content together, draw conclusions and define the next steps.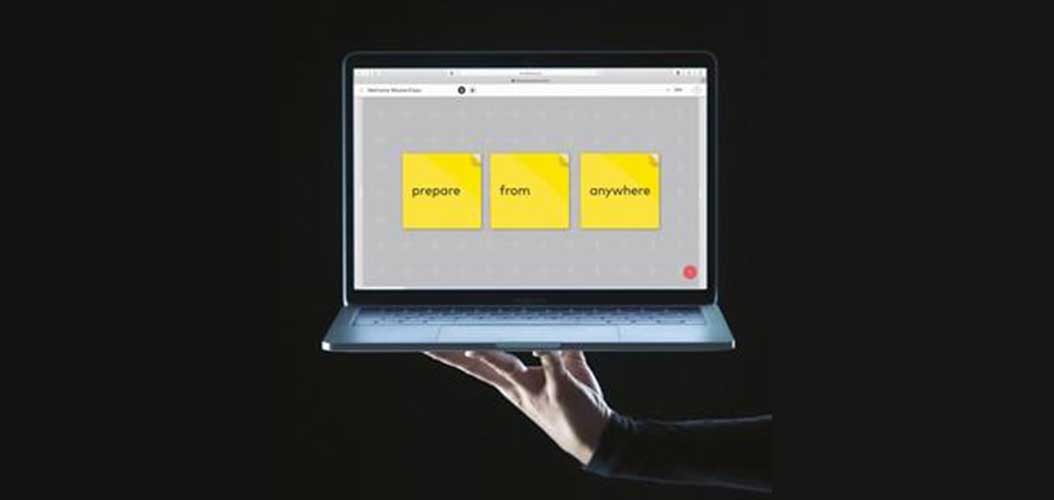 Prepare meetings conveniently on the laptop – no matter when and where. All sessions, content and results are managed in the Meeting Manager. Everything is securely stored in the cloud and always available.
Simply switch on, start the session and get started. All participants can also work remotely on an ad hoc basis – completely without installation and with all common operating systems.
One meeting, many places.
Hybrid meetings with Weframe One
With shared sessions, groups can work together on several weframe boards interactively, regardless of location and synchronously. In the shared work surface, all participants use the same digital tools in real time and exchange ideas with one another in the video call. Hybrid and online meetings are thus possible in the quality of face-to-face meetings.
Participants without Weframe One simply take part in shared sessions on their laptops and thus get involved in the group.
We are looking forward for your reservation.
For more information about Weframe One, please contact us at
rezeption@bierkulturhotel.de
You can also find comprehensive information about Weframe One at:
weframe.com/de