BEST WESTERN PLUS HOTEL in Ehingen
The 4-star hotel near Ulm, managed by the Miller family in the 5th generation, impresses with its cozy, innovative and historic furnishings. The hotel, built in 2011 in the BierKulturStadt Ehingen an der Donau, impresses with its unique architecture and history. As the name suggests, beer lovers will get their money's worth with us. For example, visit our rustic brewery or take part in our unique brewing seminar.
Beer hotel with unique rooms
Have you ever stayed in a beer crate? No? The time has come. We offer beer lovers the night in one of our rustic, modern beer crate rooms, the furnishings of which are reminiscent of traditional beer crates from the past. Experience the unique history of the BierKulturStadt Ehingen an der Donau in one of our city wall maisonette rooms, in which the walls are still made from the original medieval masonry and supplemented with smooth steel and velvety concrete. Enjoy the upscale furnishings, the unique architecture and the many beer-related attractions and make your visit to the Swabian Alb unforgettable. You can find out more about our rooms here.
The design hotel with exclusive comfort and architecture all about beer.
Family-run for 5 generations by your hosts, the Miller family.
At the foot of the Swabian Alb, on the edge of Upper Swabia, directly on the Danube and close to Ulm.
Numerous castles, monasteries and museums in the area. Make plans in our cozy beer garden.
We have been cultivating the Swabian brewing tradition since 1697. With a lot of love, over 19 types of the best swan beer are created in our brewery.
In-house e-bikes, bikes and hiking sticks with lots of bike and hiking opportunities.
Beer tastings, dishes all about beer, modern Swabian cuisine, as well as changing seasonal promotions.
Feel at home with us. We look forward to having you as our guest.
Only those who have a real interest in their guests can make their stay perfect.
Our beer suites are available with our sofa bed for up to 4 people.
Immerse yourself in a world of pleasure and relaxation that you won't find anywhere else.
Only those who have a real interest in their guests can make their stay perfect.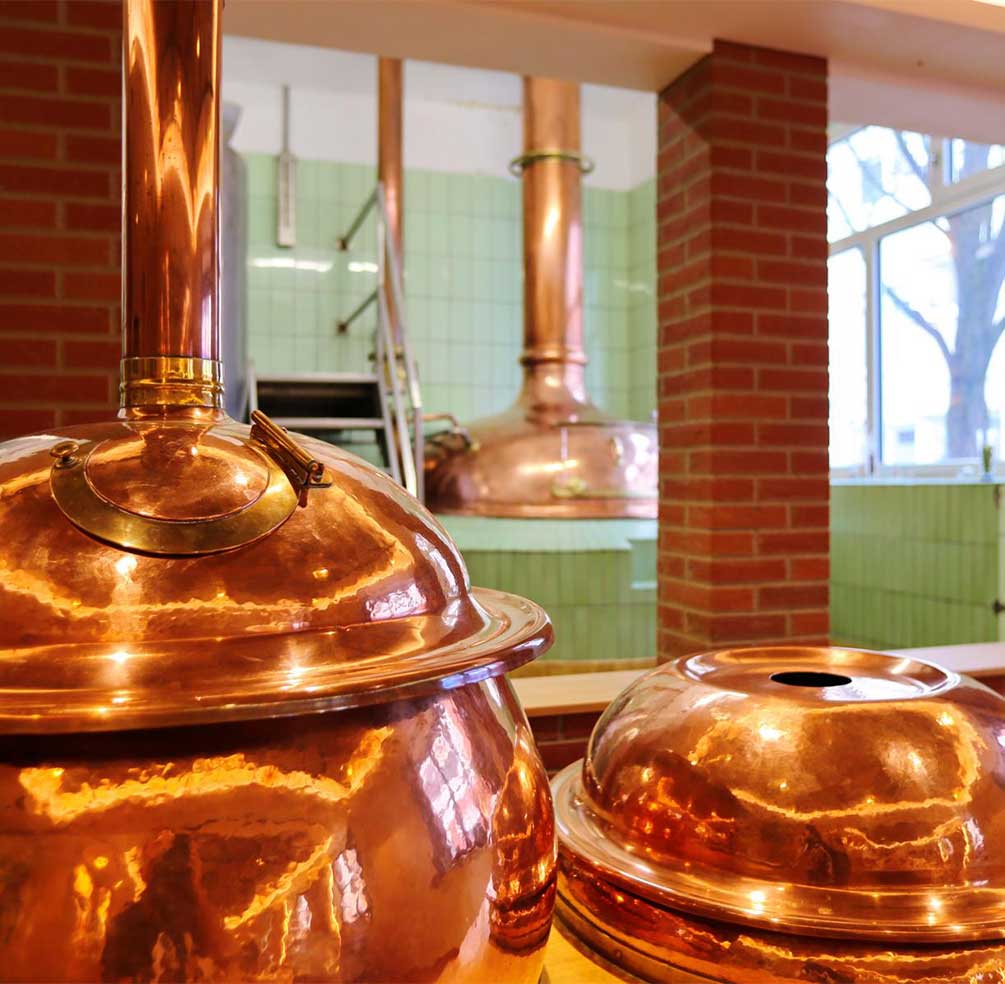 The Schwanen brewery, which has existed since 1697, is the main building of our design hotel. 19 home-brewed beers and over 40 craft beers, home-made distillates, are rounded off with modern Swabian cuisine. Enjoy your evening in a rustic atmosphere. Forge your plans for the next few days with a Schwanenwirt's Zwickelbier in the cozy beer garden of the hotel.
Experience our brewery with our brewery BBQ, beer tasting sets or brew your own beer in Micha's brewing seminar.
A successful conference needs more than bright rooms and modern technology!
Everything that intensifies interpersonal relationships and forms true teams promotes creativity, pure thoughts and the common goal of the conference.
Similar to the beer purity law, the BierKulturHotel Schwanen offers the decisive, pure ingredients for the best relationships: Communication, teamwork and conviviality .
The special, family relationship between the BierKulturHotel team and our guests enriches your conference even more – because it is characterized by real interest.
Hybrid conferences are also possible in all variations with our 2 WeeframeBoards and our media partner
A NEW WELLNESS EXPERIENCE​
Welcome to our new unique and extraordinary beer wellness area of our hotel! Immerse yourself in a world of pleasure and relaxation that you won't find anywhere else. Experience incomparable moments of relaxation in the new beer wellness area.