Conference in Ehingen near Ulm
A successful conference needs more than bright rooms and modern technology!
Everything that intensifies interpersonal relationships and forms true teams,
promotes creativity, pure thoughts and the common goal of the conference.
Similar to the beer purity law, the BierKulturHotel Schwanen offers the decisive, pure ingredients for best relationships:
Communication, teamwork and conviviality.
Communication,
teamwork and
socializing
They form the basis of your feel-good conference with a team event, for example in your own brewery restaurant, in Ehingen near Ulm, between the brewing kettle and the still, with Micha's brewing seminar, brewery minigolf or escape game.
Our special is the family relationship between the BierKulturHotel team and our guests enriches your conference even more – because it is characterized by real interest.
Antigen Corona rapid test
Actually we are offering you another safety feature in addition with our hygiene concept: Corona Antigen rapid test .
We have the opportunity to test all participants on site with an antigen test for Corona in just 15 minutes. This means that you can be sure that all employees will remain healthy during the conference.
For more information send us an email.
Air purification with Bioairmed ventilation technology
We clean 99.99 % of our air from viruses and germs with BioAirmed.
Whether in the Brauhaus conference room or lobby, we do something for YOUR security.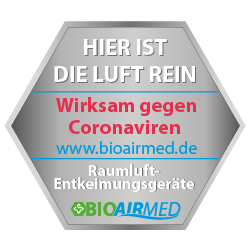 Your conference advantages at a glance
At the BeerCultureHotel Schwanen in Ehingen
Local, digital, hybrid?
- Anyway, anything is possible
Weframe One simply makes meetings more productive through a digital platform.
With weframe every is possible – presenting, writing, drawing or integrating all participants interactively. Not even all those involved have to be on site for this.
We have been among the top 250 conference hotels in Germany since 2013
Here you can brew your own beer under the guidance of master brewer Michael Miller.