Hybrid meeting
LOCATION-INDEPENDENT, VIRTUAL & DIGITAL
We offer you events on a small – large scale!
A hybrid conference is a location-independent event, a mixture of a real personal conference and virtual participation. This means that a small group can be on site safely, at a distance. At the same time, other employees, business partners and customers can join in via video camera or streaming – from any location!
The pandemic showed us one thing: the importance of digital communication.
You can present your event beyond our conference room. With our experienced media partners, we offer you the right technology. In this way you always have the perfect equipment and the technical contact person on site.
The BierKulturHotel Schwanen can offer a wide variety of hybrid event formats.
From a simple online meeting to a conference using the latest camera technology, everything is possible.
Antigen Corona rapid test
In addition to our hygiene concept, we are now offering another safety feature: Corona Antigen rapid test . Through our partner Nal von Minden, we have the opportunity to test all participants on site with an antigen test for Corona in just 15 minutes. This means that you can be sure that all employees will remain healthy during the conference. For more information send us an email.
Air purification with Bioairmed ventilation technology
With BioAirmed we clean 99.99 % of our air from viruses and germs.
Whether in the Brauhaus conference room or lobby, we do something for YOUR security.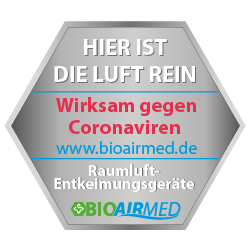 Local, digital, hybrid?
- Anyway, anything is possible
Weframe One simply makes meetings more productive through a digital platform.
Presenting, writing, drawing or integrating all participants interactively – everything is possible.
Not even all those involved have to be on site for this.