Antigen Corona rapid test
In addition to our hygiene concept, we are offering you an another safety feature: Corona Antigen rapid test .
Ee have the opportunity to test all participants on site with an antigen test for Corona in just 15 minutes trough our partner Nal von Minden,. This means that you can be sure that all employees will remain healthy during the conference.
For more information send us an email.
Air purification with Bioairmed ventilation technology
We clean 99.99 % of our air from viruses and germs with the BioAirmed system.
Whether in the Brauhaus conference room or lobby, we do something for YOUR security.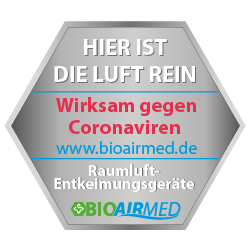 Local, digital, hybrid?
- Anyway, anything is possible
Weframe One simply makes meetings more productive through a digital platform.
Writing, presenting, drawing or integrating all participants interactively – everything is possible. Not even all those involved have to be on site for this.
TIP: From now on you can travel to your meetings in a comfortable and climate-friendly way. As one of the top 250 conference hotels, we can offer you an exclusive service. Secure your train ticket at special rates.